Welcome to
International
Conversation
Club
En Español!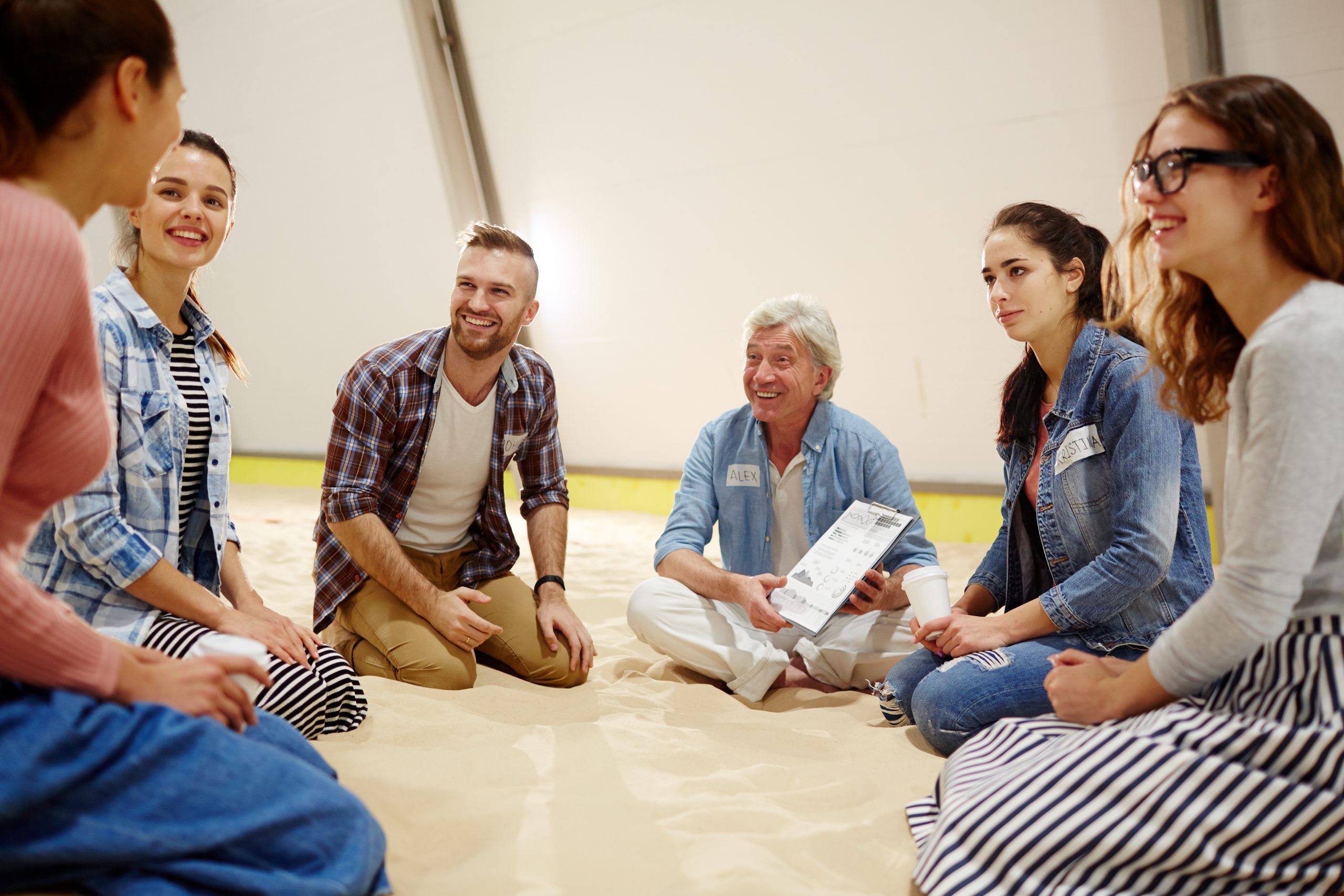 Learn and Improve Your Spanish with Our International Conversation Club



Enhance Your Spanish Through Conversation
At our school, we believe in fostering language learning through immersive conversation rather than fixating solely on grammar. Our experience has shown that active practice, speaking, and engaging in dialogue are the most effective ways to grasp a language.
We've noticed a global demand for spaces that facilitate Spanish practice and interaction. Many individuals share the desire to hone their Spanish skills through conversation but often struggle to find suitable platforms and partners for this purpose. Recognizing this gap, we're proud to introduce our International Spanish Conversation Club.
A Global Platform for Language Enthusiasts
Why «international»? Because our Conversation Club warmly welcomes participants from diverse countries who share a common goal: practicing and refining their Spanish. This is a space where individuals can confidently express themselves, exchange ideas, and feel respected opinions. Here, geographical boundaries blur as language enthusiasts from around the world converge to learn and improve together.
Inclusive and Accessible
Our Conversation Club operates on the principle of inclusivity. No registration fees, subscription charges, or premium plans are involved. This is an open arena, accessible to all. You don't even have to be a current student of ours. The only request we make is for a voluntary donation if you find the session valuable.
Guided Conversations at Every Proficiency Level
We understand that learners vary in their proficiency levels. To address this, we organize conversation meetings tailored to different skill tiers: basic, intermediate, and advanced. Each conversation group is led by a seasoned Spanish teacher who is also a native speaker. Their role is to facilitate and ensure equitable participation. For your convenience, we have pre-planned topics for each month's discussions.
Participation Process
Upon registration, you'll receive the upcoming topic to prepare for the conversation. We'll also send you the Zoom link to access the club meeting. Feel free to enroll at the proficiency level you're comfortable with. It's essential to choose a level that aligns with your Spanish skills to prevent disappointment. Alternatively, you can opt for a Demonstrative Class, where one of our teachers will assess your skills and suggest an appropriate proficiency level.
Weekly Sessions: Join Us!
Our conversation meetings take place every Thursday and last for the duration of an hour. Below are the scheduled times. The time indicated below  is Ecuadorian time. 
Basic:  5 pm.
Intermediate: 6 pm.  
Advanced: 7 pm.
Choose and click on your level of Spanish for the meeting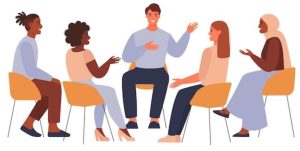 Here you will be able to practice in basic converssation with useful common words such as greetings, introduce yourself in front of other people and other words.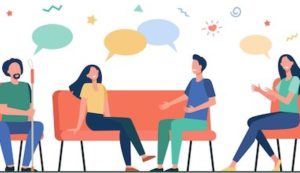 In this group you will be able to maintain a conversation in present, past and future times using common and dificult verbs, in adition you will have knologe of imperative and subjuntive time.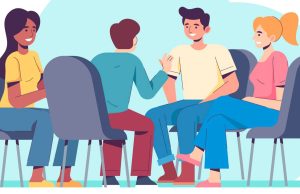 Welcome to advanced level, where you will be able to speak and understand diferent kind of topics. Here you can deepen your knowledge of your Spanish and included Spanish for professions. 
You don't need to pay for being part of this Spanish conversation club, You don't need to pay any subscription or premium plans, you don't need to be our Online Spanish student. Just come and participate.
if you like it and you want to support the teacher who moderates the meeting, your donation will be welcome.